Quiver TEC ONE - WITH 2 SEPERATORS AND BELT RH
The Avalon Tec One field quiver is equipped with 3 separate and padded arrow chambers.
Backward arrows ensure relaxed running in the terrain.
The zipper pocket conveniently holds arrow pullers, tabs and other accessories.
The included belt keeps the field quiver safe on the body.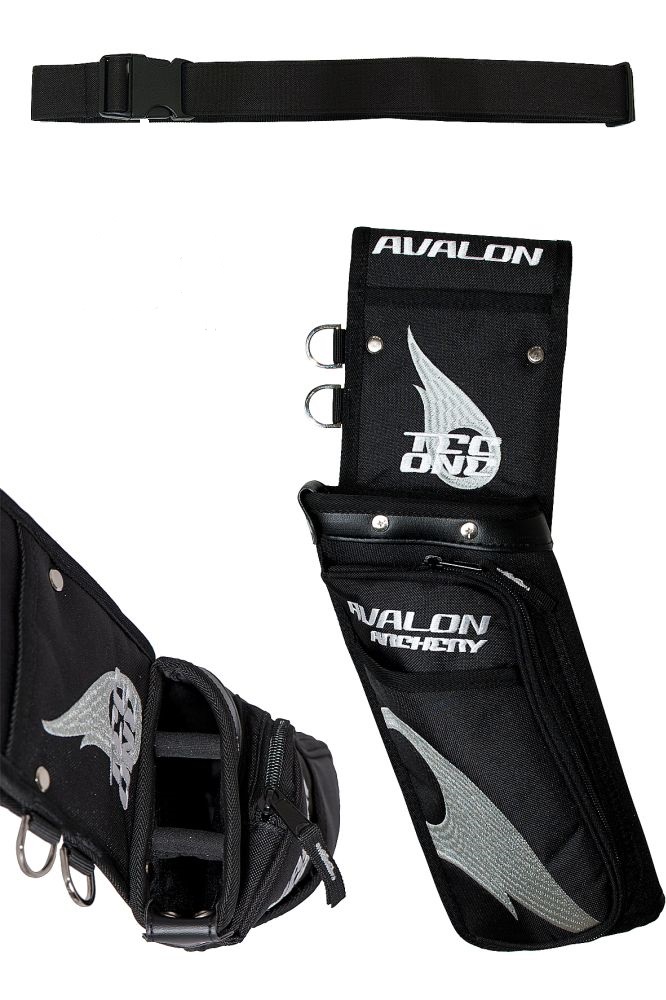 - Avalon Tec One QTB-A-SL342R-RD
- Overall length approx .: 41 cm
- Length arrow chamber approx .: 25-30 cm
- Large outer pocket with zipper and internal mesh pocket
- 2 small open outside pockets
- 3 separate and padded arrow chambers
- for right-hand shooters